Growing Foods That Comfort and Connect
April 7, 2023 • Jennifer Johnson, Executive Director

As part of my work at Gaining Ground, I'm frequently aware that food is more than just fuel for our bodies. Food—and meals—can be a source of joy and provide ways for us to connect with friends and family. We can incorporate some of our favorites into our daily routines (for me, that's having a handful of blueberries every morning as part of my breakfast). Others we save for special occasions, like the decadent sweet potato casserole I only make on Thanksgiving.
Can you think of a food that has a special meaning to you? Perhaps something that carries a memory or instantly transports your mind (and taste buds!) back to a place or time in your life?
For me, it's fresh green beans and mashed potatoes. Mashed potatoes are such a comfort food for me. They make me think of holidays and remind me of my mom. When I bite into a fresh green bean, I'm transported back to my grandpa's garden in Cleveland, Ohio. The food that's most meaningful to me is easily found in farmer's markets, grocery stores, and restaurants in nearly every place I've lived.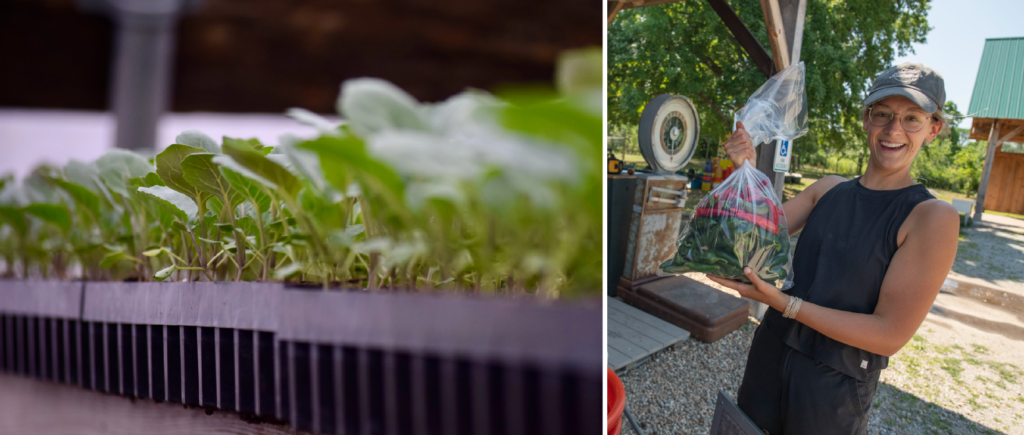 Eastern Massachusetts has a wonderfully diverse—and diversifying—population with growing numbers of residents from Central and South America, Brazil, and Asia. Many of our neighbors who are experiencing food insecurity grew up outside the United States or have cultural connections to foods that aren't commonly found in the places where they can shop for groceries. These "specialty" fruits and vegetables are often priced at a premium and rarely, if ever, available at food pantries.
Many of our neighbors don't get the opportunity to enjoy those special foods that for them evoke joy or bring happy memories.
In the last few years, Gaining Ground has been trying to grow more of the foods that are most meaningful to people, particularly crops that can be difficult to find in New England. We're now growing many varieties of hot peppers, radishes, cabbages, collard greens, okra, and Brazilian eggplants called jilós. We are adding even more specialty crops to our farm in 2023. Vegetables like cassava (yuca), habañero peppers, and tatsoi, have been specifically requested by our hunger-relief partners. We are eager to introduce them to the farm (you can read more about these plans in the article from our Farm Manager, Anna Kelchlin, here). The foods we enjoy at the dinner table are so much more than simple ingredients; they make us feel at home and shape our cultural identity. Gaining Ground's goal is to provide people with the specific foods that create that sense of comfort and connection.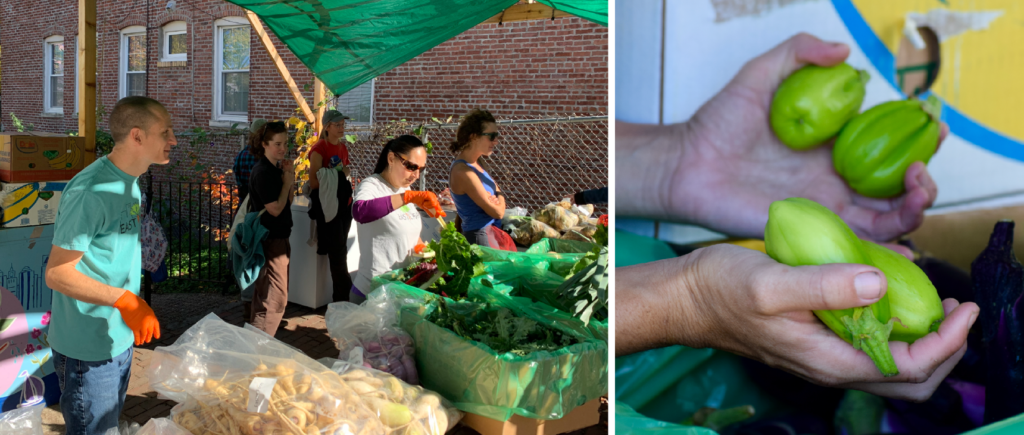 At Gaining Ground we are feeding people. But more importantly, we are nourishing people in both body and soul. Providing not just calories to fill bellies, but sustenance to support health and well-being delivered with a message that says "we see you."

This work can only happen with the support of our entire Gaining Ground community—volunteers who help grow and deliver the food, hunger-relief partners who know the needs and preferences of people in their communities, and generous donors who fund this work. Thank you!

Farming, Hunger Relief, Recipients