A Win-Win Funding Partnership
April 4, 2017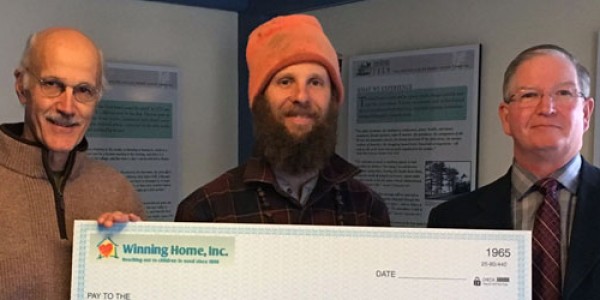 Improving Soil, Increasing Yields
In 2014, Gaining Ground was awarded a $30,000 three-year grant from the Winning Home Foundation to be used for a soil revitalization project. Winning Home is a private, non-profit charitable organization that provides services and support to children and their families who are economically, socially, physically, emotionally, or mentally handicapped or disadvantaged.
The goal of the project has been to improve soil quality and productivity so we can grow more food for the people who need it most while remaining responsible stewards of our land. The project strongly reflects Winning Home's values since our organic produce directly contributes to hunger relief programs serving families and children in-need in our community and surrounding towns, and we unite thousands of volunteers in the effort to combat hunger in Massachusetts.
The impact from this project has been tremendous and has helped us double the amount of produce grown in three years. In 2016, we grew and donated more than 60,000 pounds of fresh organic produce. The project costs included cover crop seeds, hay, soil minerals, soil testing, compost, equipment, and farmers' salaries.
As an unexpected positive outcome, our healthy soil is now ready for our next innovative program, no-till farming. Gaining Ground continues to innovate in all aspects of our farming and with the support of many donors, including Winning Home, we are able to increase the amount of food provided to those who need it most.
Shown above: Gaining Ground board president Joe Rigali and farm manager Doug Wolcik gratefully receive funding for Gaining Ground's three-year soil revitalization project from Albert F. (Chip) Curran, Jr. of Winning Home, Inc.