Gaining Ground Welcomes Youth Board Members
September 4, 2016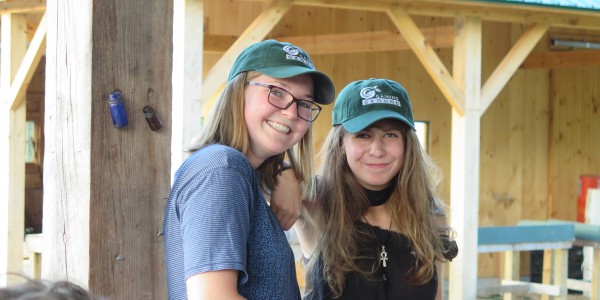 Concord resident Kenzie Thomas started volunteering at Gaining Ground five years ago. A member of the National Charity League, she takes on a wide variety of activities with great enthusiasm. She has curated an art exhibit at Concord Art Association, worked as a lifeguard, and at a local farm to table restaurant.
Carlisle resident Claire Brandhorst began volunteering with the high school Farm Team several summers ago and has been a consistent hard worker this season. She recently completed a challenging National Outdoor Leadership course and is leader of the high school Green Team (environmental club).
Senior leaders on the CCHS field hockey team, Kenzie and Claire are looking forward to wrangling a large group of teammates and friends to participate in the October Crop Walk this year and inspiring more students to come play in the dirt at Gaining Ground.