Growing Community Together with the Greater Lowell Community Foundation
May 3, 2021 • Christine Savage, Communications Manager

Last March, as the pandemic swept across the country, it didn't take long before the folks at the Greater Lowell Community Foundation (GLCF) started to hear stories of people in need of personal protective equipment—gloves, masks, hand sanitizer. So they set to work creating an emergency fund for grants to address these new needs, and locating a vendor in the area able to provide such goods at pre-pandemic prices.
"That's the beauty of partnership and the beauty of our community," said Jennifer Aradhya, vice president for marketing and programs at GLCF. "We are a community foundation. These are people who care about where they live and care about others. Relationships matter."
Since 1997, GLCF has worked to improve the quality of life for people in the 20 greater Lowell communities they serve—including Concord—by connecting donors with local non-profits that best serve the causes that matter most to them. They are also among our generous supporters at Gaining Ground.
Not long after starting work to address local needs for health and safety gear, a shortage of a very different kind came to the attention of the folks at GLCF. Massachusetts has experienced the largest relative increase of food-insecure individuals in the nation due to COVID-19. Even closer to home, Middlesex County—where Concord and Lowell are located—has the country's third highest projected increase in child food insecurity, of 143 percent.
"We are looking at the reports on youth food insecurity, looking to see what else we can do to address it," said Aradhya, "Child food insecurity is not a new issue, but it has been exacerbated by COVID-19, and our area has the third highest increase in the nation. It's absolutely horrifying. And we are listening to the community for what it needs to mitigate this growing issue."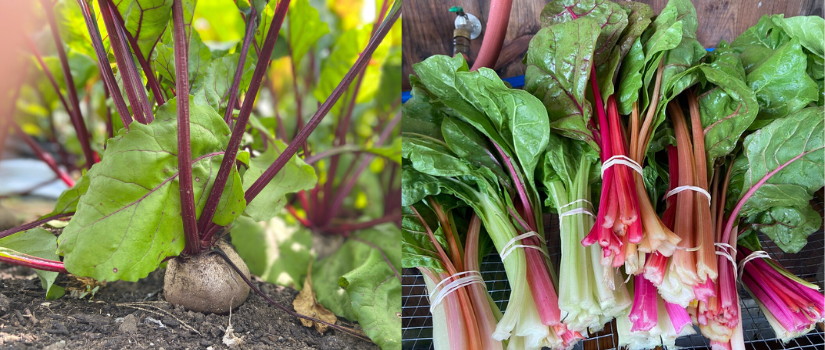 The fight against food insecurity and efforts to build a healthier, more resilient community have brought GLCF and Gaining Ground together in the past, and continue to do so during the pandemic.

"A lot of our food insecurity focus dovetails with Gaining Ground's work," said Aradhya. "The lack of fresh food, fresh produce—for most people who go to food pantries—can contribute to health issues down the line. Gaining Ground is an upstream solution: intentionally grown and managed, and going to people in need who don't otherwise have access to it."

Last year, GLCF awarded Gaining Ground over $30,000 to get fresh produce to people struggling to put food on the table. A significant portion of the grant came from their COVID-19 Emergency Response Fund. Gaining Ground normally relies on the help of thousands of volunteers to grow, harvest, and donate the nutritious produce from the farm. GLCF's support last year helped make it possible for us to continue our normal operations and levels of food production despite needing to temporarily suspend our volunteer program to comply with CDC recommendations.

At a time when the pandemic has exacerbated existing strain on the most vulnerable populations—including many groups most at-risk for COVID-19 complications—we were able to expand our distribution program and grow more fresh produce than ever before to address this need. We couldn't do this without the support and generosity of partners like GLCF, who listen, learn, and step up when circumstances change or when a crisis strikes. We are incredibly grateful to have them on our team in the fight against hunger and food insecurity.

Funding Partners, Hunger Relief