Meet This Year's Farm Team: Ava Lublin
July 27, 2021 • Gaining Ground
Our 2021 farm crew is flush with knowledgeable, talented, and overall delightful human beings. At Gaining Ground, we believe good things are meant to be shared, so we want to take the opportunity to introduce you to this year's team, one member at a time.
Let's get to know Field Crew Member Ava Lublin.
Ava, can you tell us where you're from and how you came to join us at Gaining Ground?
I grew up in Concord, and I'm currently living here at home before I go to college at the University of Vermont in the fall. My first experience at Gaining Ground was way back in 2010, when I was in fifth grade and we came to the farm for a school service day. We weeded carrots and ate wood sorrel and I remember all of it very vividly. When I was 15 I started regular volunteering at Gaining Ground and was leader of the high school farm team for two summers. The farm has been such a meaningful place to me for a relatively long time and I'm so grateful and happy to be here again.
Have you always had a knack for farming and growing things? Where did your interest in farming come from?
I wouldn't say I've got a knack for growing things, but I have always loved being outside and doing physical labor. At Gaining Ground I am always learning about the actual growing processes of food and how we must give back to the earth—so I guess I'm currently developing the knack as I'm working on the farm with my hands and body, as I love to do.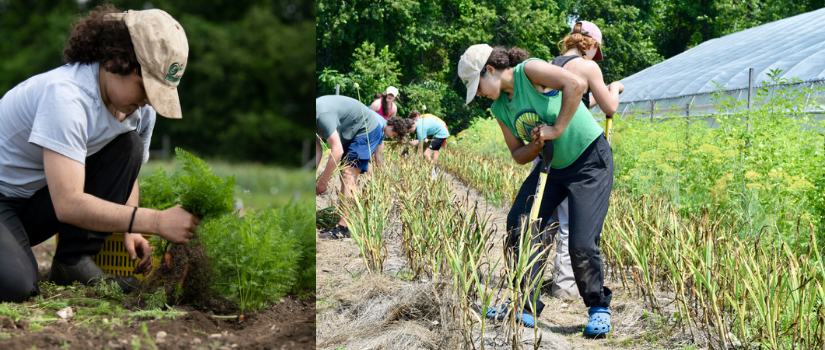 What's a lesson that you've learned this season on the farm?
I'm not sure if this is exactly a lesson, but I feel like every day on the farm I am more and more connected to the earth and to the people who have farmed it for years and years and years. I think often of the indigenous people who originally cared for this land before the colonizers came, and how important it is that we embody that kind of reciprocity and continue to take care of the land, which will take care of all of us.
What is your favorite wildlife encounter on the farm?
It's weird—but I really, really love snakes. Whenever I see one on the farm I get super excited I have to pick it up, just like a little kid.
Do you have a favorite farm project or tool to use?
I really love trellising the tomatoes. The plants smell so good and it's very calming and detailed work. In terms of tools, my favorite is the scuffle hoe. I love cultivating and the scuffle hoe is so satisfying when it comes to annihilating the weeds.
Do you have any favorite farmers or other folks doing work that inspires you?
I find inspiration in a million different little things but right now my main inspiration is the six other amazing farmer women I work alongside and learn from everyday.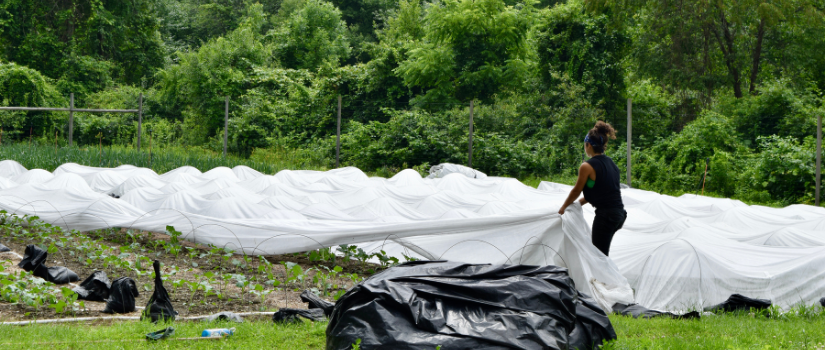 Do you have a favorite dish or recipe that you like to make?

I learned how to make jollof rice (a popular West African dish) this winter and I think I make it pretty dang well at this point. It is the ULTIMATE comfort food. It's better than mac and cheese.

Any hobbies or interests outside of work that you'd care to share?

I love to dance (I was a pre-professional ballet dancer in high school) and I'm currently working on the second draft of a film I've written over the past year. I also recently got to hack down some trees with a machete (courtesy of my close family friend who grew up in Uganda and is an expert in all kinds of outdoor work) and I would love to make that a regular thing I do. It's very empowering for me.

Do you have any favorite podcasts to recommend?

My favorite podcast is Ear Hustle. It's produced from inside San Quentin State Prison in California. Inmates from many different backgrounds share their stories and perspectives on different parts of prison life.

Photo credit: Tony Rinaldo Photography LLC, first two images

Farm Update, Staff and Farm Crew, Summer