Our Barn Is Officially Open!
May 18, 2016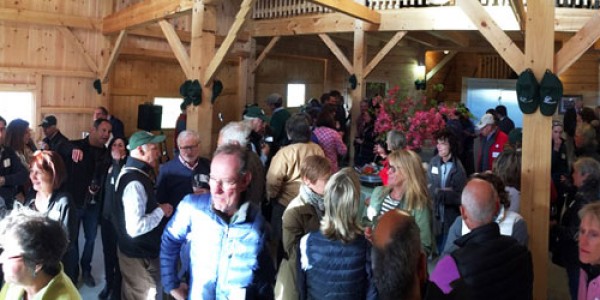 On a blustery Sunday in May, Gaining Ground donors and friends gathered to celebrate our completed barn.
This new structure will advance all aspects of our mission and will be the center of life at the farm. Our barn will protect our equipment and supplies — the essentials for growing more food. It will provide produce storage areas, enabling us to harvest vegetables at their peak and to keep them fresher longer so we can distribute more food. It will provide shelter for our ever-growing number of volunteers, allowing them to gather and work in all kinds of weather.
The Barn Raisers, Harper Elm, and Lincoln Tree and Landscape were the cornerstones of the construction process, and Board Member Jeff Young was our all-star architect and project manager.
A large, enthusiastic thank you to everyone who has made this tremendous project a reality!