Rooted in Community: The Concord-Carlisle Community Chest
April 14, 2022

You don't have to look very hard to find the parallels between Gaining Ground and the Concord-Carlisle Community Chest.
"The work that Gaining Ground does is at the core of why the Community Chest does what we do: You grow food locally, you harvest it, and then you distribute it back to people with the help of volunteers," said Jennifer Ubaldino, the Community Chest's executive director. "And in a sense, we do the same thing. We raise money locally, we work with volunteers to help us, and then we give it away. It's about seeing that there is a need, and engaging our community to help address it."
For over 20 years, Gaining Ground has received generous support from the Community Chest, whose annual grants help fund human service agencies and nonprofits in Concord and Carlisle. "Our aim is to help our neighbors in need, which we do by supporting a broad range of issues in our communities—from elder services, to mental health and wellness, to education and food insecurity," said Ubaldino.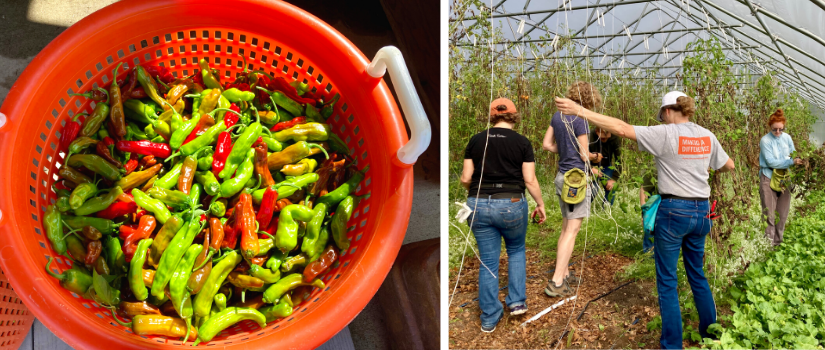 In last year's grant cycle—with the help of an allocation committee composed of 33 volunteer community members—it awarded $488,393 to 25 local organizations. The Community Chest helps to fund Gaining Ground's Food for Families program. Each week from July until October, roughly 100 families in Concord and Carlisle receive our fresh produce through this program.
Last year, in the midst of the pandemic, the Community Chest conducted a needs assessment to ensure that their work would continue to best serve these communities. "We are small; we can get lost in the larger pool of the state and region," said Ubaldino. "But this process really points out that even though we are resource-rich, there are needs that exist here that are just not being met."
The community assessment identified four main areas of focus, which will help guide the Community Chest's grantmaking: Mental health support, elder services, affordable housing, and food insecurity. "Food insecurity was an area that we already knew was important," said Ubaldino. "But this process has really shone a light on the incredible need that is here and which COVID has only exacerbated."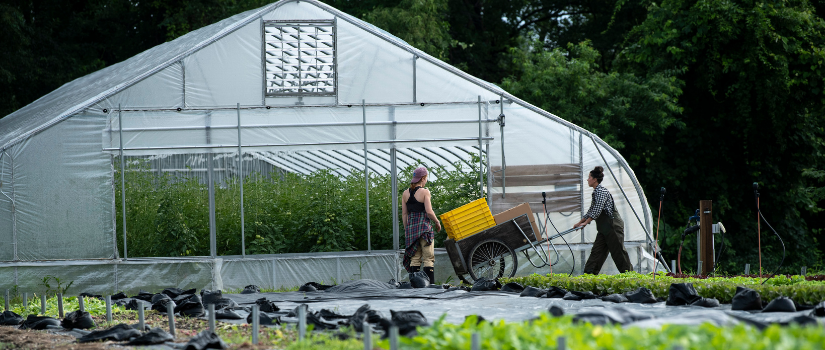 "Gaining Ground's work in this area is amazing because you keep adapting," she said. "You put up the hoop houses and other structures; you went to no-till farming; you're growing different types of food, looking at the needs of the different communities you're serving and growing what they want; you're now doing winter growing because food insecurity doesn't stop during the cold months."

It is thanks to partners like the Community Chest—who understand the fundamental importance of growing strong, healthy communities—that we are able to continue donating all of the produce we grow to folks who can't put enough food on their tables. We are immensely grateful to have them on our team in the fight against food insecurity.

Photo credit: ​​Kate Eden Renyi Photography and Tony Rinaldo Photography LLC

Funding Partners, Hunger Relief, Thank You