The Future Is Here
August 5, 2020 • Doug Wolcik, Farm Manager

Years ago, when we were in the midst of transitioning to no-till practices, I said in an interview with NOFA that I couldn't wait for 2020 to arrive. "The future can't come fast enough." I didn't know what to expect when I said that, but I certainly didn't expect this: a pandemic forcing us to cancel our volunteers for an entire growing season.
We have had to take a very different approach to maintain our production levels without our dedicated volunteer force. Day in and day out, I miss interacting and connecting with the volunteers, seeing children come to a farm for the first time when they try a carrot straight from the ground or discover a new insect. I miss the conversations about our hunger relief mission and the need that silently surrounds us, especially during this current time. I miss the hand-to-hand work with people, the connection made under the hot sun, the sweat and determination to achieve shared goals.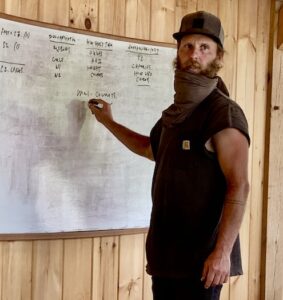 I said in a podcast interview earlier in the season that this would be a year of "settling in", a year to observe, tweak, learn about how we grow from here. This was certainly not the case early in the season. Instead, we had to adapt continuously with new challenges and opportunities. Very quickly we had to hire more staff to try to make up for the loss of our dedicated volunteers. This has led to a great learning opportunity for me to manage the farm, working with only a farm staff and no volunteers.
From the farm's perspective, the plants have no idea there is a "human pandemic" happening. During the spring I found so much solace coming into work and escaping the 24 hour news cycle of the coronavirus. At the farm, nothing seemed to be any different. The apple and peach trees were still blooming. The wind and rains still came.
Now, in the heat of the summer, we actually have had time to settle in and observe. And from this perspective, 2020 is turning out exactly like I suspected it would way back in the 2017 interview with NOFA. The health of the plants and soil is at an all-time high. The work we have put in over the past five seasons is paying off in big ways. We were able to increase June's harvest to nearly 20,000 pounds of food and more than 33,000 pounds in July. But it's not just the increase in food. It's the quality. It's the lack of disease and insect pressure. And it was only made possible by the hard work of the farmers along with the many volunteers over the past five years who helped us make this transition to no-till farming for greater delivery on our hunger relief mission of "growing food, growing community."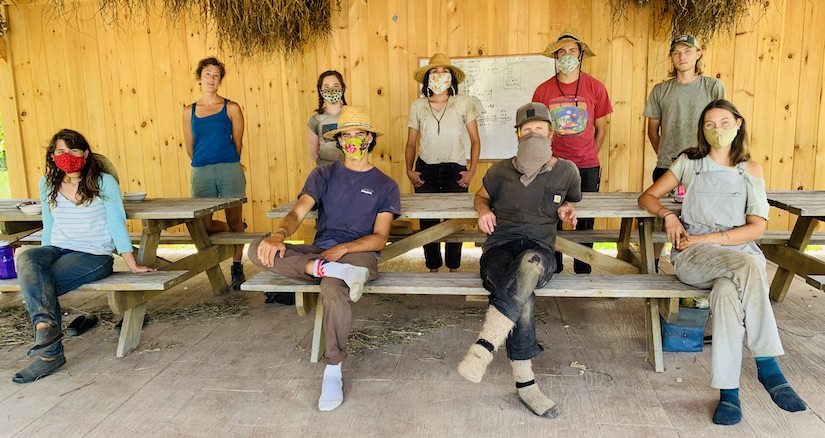 Farm Update