We Put It Down on Paper
October 28, 2019

The new written history of Gaining Ground's first quarter century
In celebration of its 25th year, Gaining Ground has published a book chronicling the organization's history and growth—from a visionary garden project in 1994 to a highly productive farm that now donates more than 120,000 pounds of food in a season.
In Gaining Ground: The Story of a Community Growing Food and Giving It All Away, the farm's history comes to life in the photos and voices of those who have been involved over the years, from farmers and volunteers to board members and recipients, all of whom collectively helped shape the direction of the organization, while guided by the mission.
The book was written and researched by Patricia Brady, a communications specialist, and designed by board member Jess Huddy. Joe Rigali, a former board president who worked with Brady, says that through involvement with the project, he learned that the organization's history continues to live on in a larger-than-expected community of people who have stepped in at various points along the way. "I also gained a deeper appreciation for how each wave of diverse leadership, board, farmers, and staff, added their unique layers to create a strong, focused organization," he says.
We are excited to share this beautiful book with our community. Please contact office@gainingground.org for more information about how to purchase a copy.
---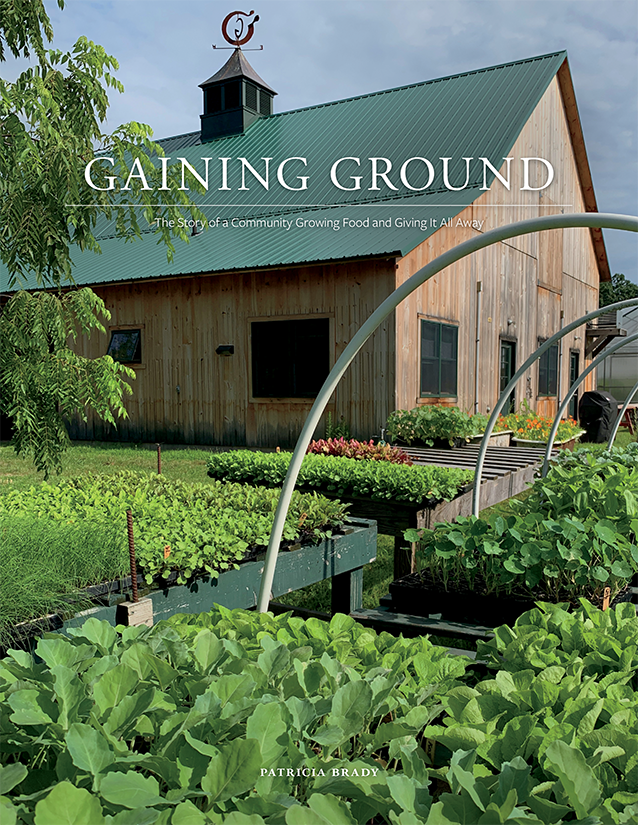 Board of Directors, Staff and Farm Crew, Tales From the Farm, Volunteers