Young Readers Help Seed a Year of Hunger Relief 
June 22, 2022 • Gaining Ground

This spring, eager readers at Belmont Day School, Thoreau Elementary School, and Tenacre Country Day School helped to raise over $14,000 in support of our work to get fresh produce to folks experiencing food insecurity.
Gaining Ground's annual Read for Seeds read-a-thon provides funding for up to 70 percent of our total seed costs each year. Students sign up to read and collect pledges for each page that they read. The money they raise helps us buy seeds to grow the fruits and vegetables that we then donate to food pantries and meal programs throughout Greater Boston and the Metrowest.
With 32 percent of the adult population experiencing food insecurity in Massachusetts, every page—just like every seed—makes a difference.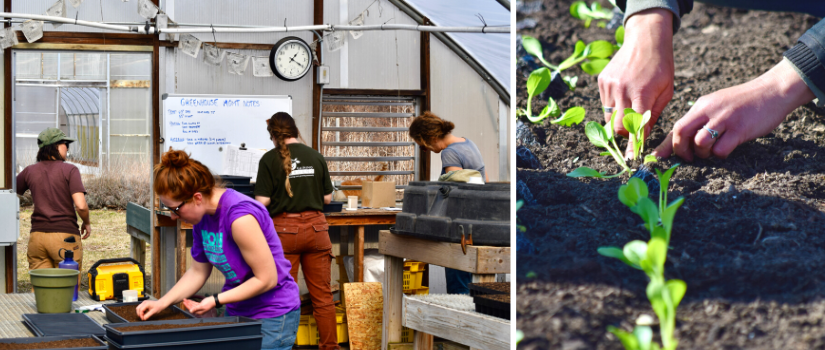 We are so grateful for the students at Belmont Day School, Thoreau Elementary School, Tenacre Country Day School, and all of the individual students who participated in Read for Seeds this year. Thanks to their hard work and dedication to reading and soliciting pledges, we will be able to grow more fresh, nutritious food for the people who need it most.
If you'd like to learn more about our Read for Seeds program, please go here.
Assistant Farm Manager Erin Espinosa sent along a video with an update and a big thank you to this year's Read for Seeds participants. You can watch it here:
Farm Update, Fundraising, Read for Seeds, Volunteers