Forward into Fall
October 9, 2018 • Fan Watkinson, Program Manager

By participating in the Concord Food, Farm and Garden Fair on the second weekend in September, Gaining Ground jump started its fall community activities.
On Saturday, September 8, the farm hosted a tent at the Ag Day Farmer's Market, alongside Concord's other farms. Board member Jen Flint created a hands-on activity that attracted the attention of many individuals and families. Children (and adults!) followed a recipe for mixing soil, then planted a kale or fennel seedling to nurture at home. The tent also included a cornucopia of freshly harvested produce and information about Gaining Ground's mission, recipient partners, and volunteer opportunities. People unfamiliar with the organization learned about the farm and the opportunity to visit.
On Sunday, September 9, Gaining Ground's Community Harvest Celebration was listed as one of the weekend's farm tours. On this beautiful afternoon, more than 250 people joined in the festivities that included a performance by the lively Twisted Pine string band, apple cider making, children's games, a mini farmer's market, and exploration of the farm. People showed up for many reasons: some were longtime supporters, volunteers and recipients, some were drawn by the band, and others were newcomers, curious about this local organic farm that grows so much food but has no public farmstand or market presence.
Special thanks go to Applefield Farm for its donation of apples, National Charity League for volunteer support, and Wilmington Trust as a sponsor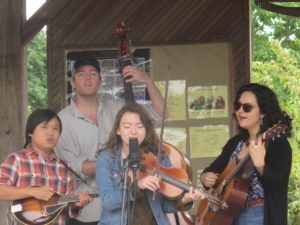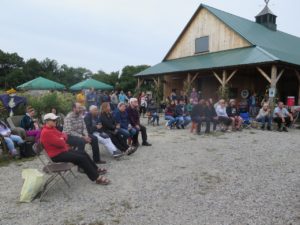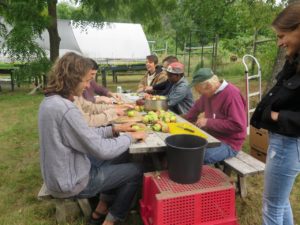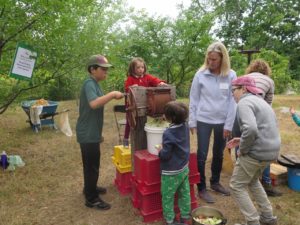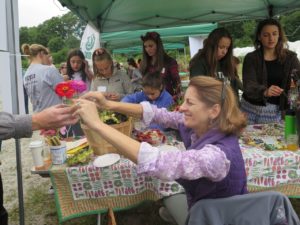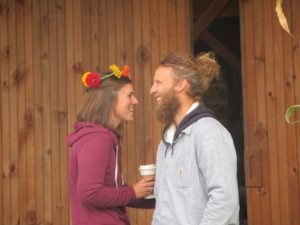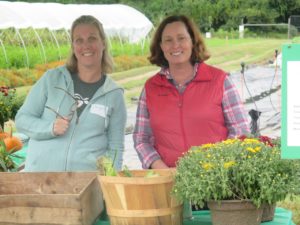 Events, Fall